Other electronic gadgets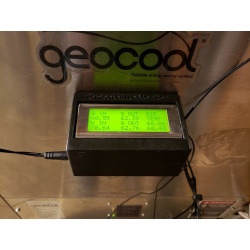 Monitor up to 6 sources at once.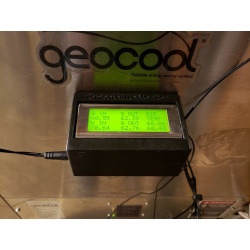 Temperature Monitor
This is based on the Arduino UNO and monitors 6 temperature sources. I designed this to work with my Geothermal Home HVAC system. I needed to monitor input and output water temperatures for the main well loop and for the Hot water heater preheat loop. I also monitor inlet and outlet air temperatures to ensure I'm getting the proper temperature rise/drop. For Geothermal it is important to set the water flow rate for best efficiency. If water flow is too fast or slow efficiency is greatly affected.This uses a simple 20x4 display with 10K probes. The menus can be easily edited to your needs. Comes with a 3D printed case.  The display will be the blue backlit type.
Monitor up to 6 sources at once.